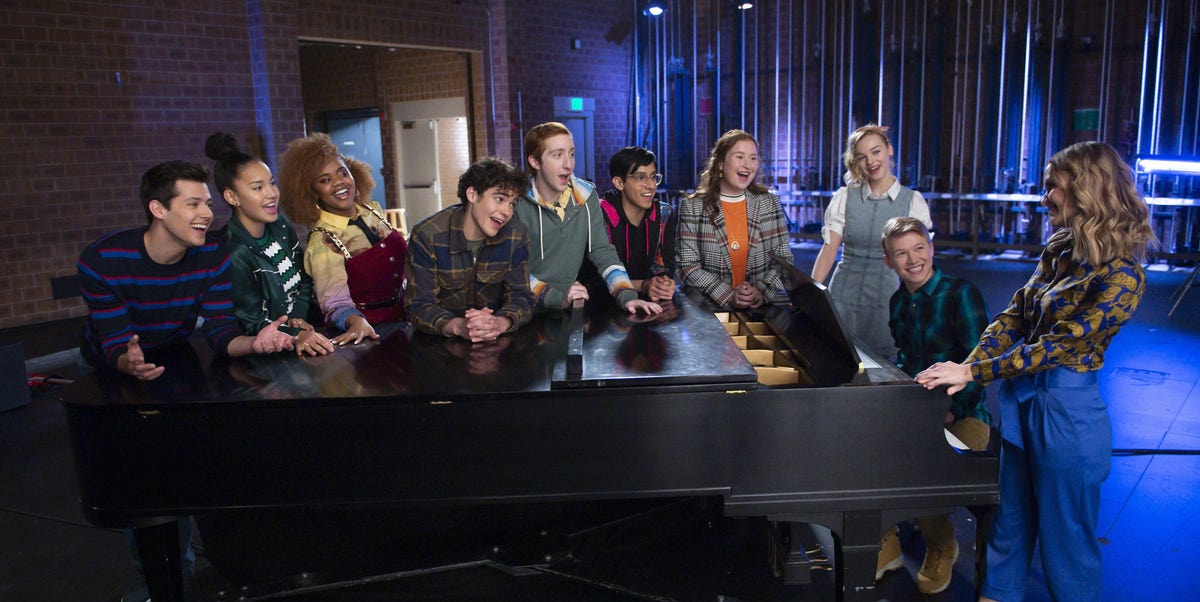 The East High Wildcats are back on Disney+ for a brand-new semester, and it looks like we're about to get about to get a whole new dose of teen drama. High School Musical: The Musical: The Series is coming back for its sophomore season, and judging from all the sneak peeks the show has been dropping as of late, there's a lot for us fans to unpack.
Let's give a little run down on what's going on with our fave students post-season 1. After a successful performance of High School Musical, the drama club is back and ready to perform another Disney favorite: Beauty and the Beast. Miss Jenn (a.k.a. our drama advisor extraordinaire) wants to enter her students into a prestigious theater competition… until she realizes one of the clubs they're going up against is run by none other than her ex. Oy vey. And then there's all this Ricky/Nini drama, as they are finally trying to work out their relationship—that is, until Nini gets into a prestigious musical theater program and just has to take the opportunity, because it's Nini and she wants to achieve her dreams so badly.
We can't just give you all the deets (even though we desperately want to!), but we did think it would be good to give fans a clue into the cast this season. Yes, you might know and even love some of the cast. But there are some fresh faces who are about to cause a stir at East High.
Advertisement – Continue Reading Below
This content is created and maintained by a third party, and imported onto this page to help users provide their email addresses. You may be able to find more information about this and similar content at piano.io
Advertisement – Continue Reading Below