Image Source: Kevin Mazur/Getty Images for The Recording Academy
Dua Lipa's performance at the Grammys left us speechless. Absolutely every element was on point, from her sparkly pink ensemble and matching eyeshadow to her amazing vocals and, of course, the dance moves. The entire production made us miss getting dressed up to dance the night away with friends.
But there was one component of her look that left us a little stumped. Just a day ago on March 13, Lipa posted a photo on Instagram where it looked like she had wispy, eyebrow-grazing "Birkin" bangs, but they were nowhere in sight at the Grammys. Celebrity hairstylist Chris Appleton even posted about it on his personal page with the caption, "Who's liking the bangs?" so we know it wasn't just our imagination.
Instead, for the Grammys, Lipa wore two different hairstyles — super straight with a middle part for the red carpet, and tousled waves for her performance — but no bangs. Was it just a wig? Is she just artfully disguising them? We may never know, but we hope she puts an end to this hair mystery soon. We really liked the look on her. . . just saying.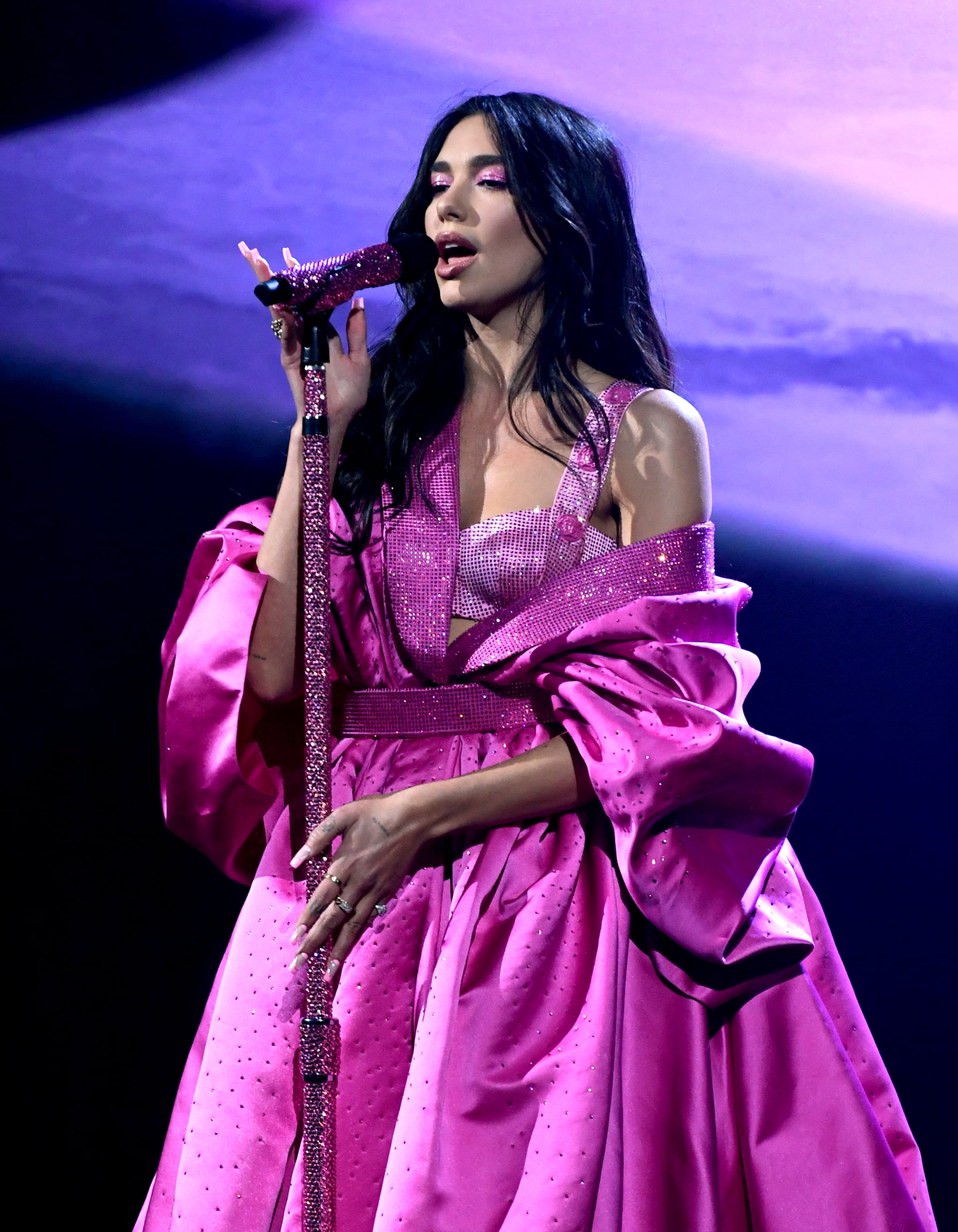 Image Source: Kevin Mazur/Getty Images for The Recording Academy