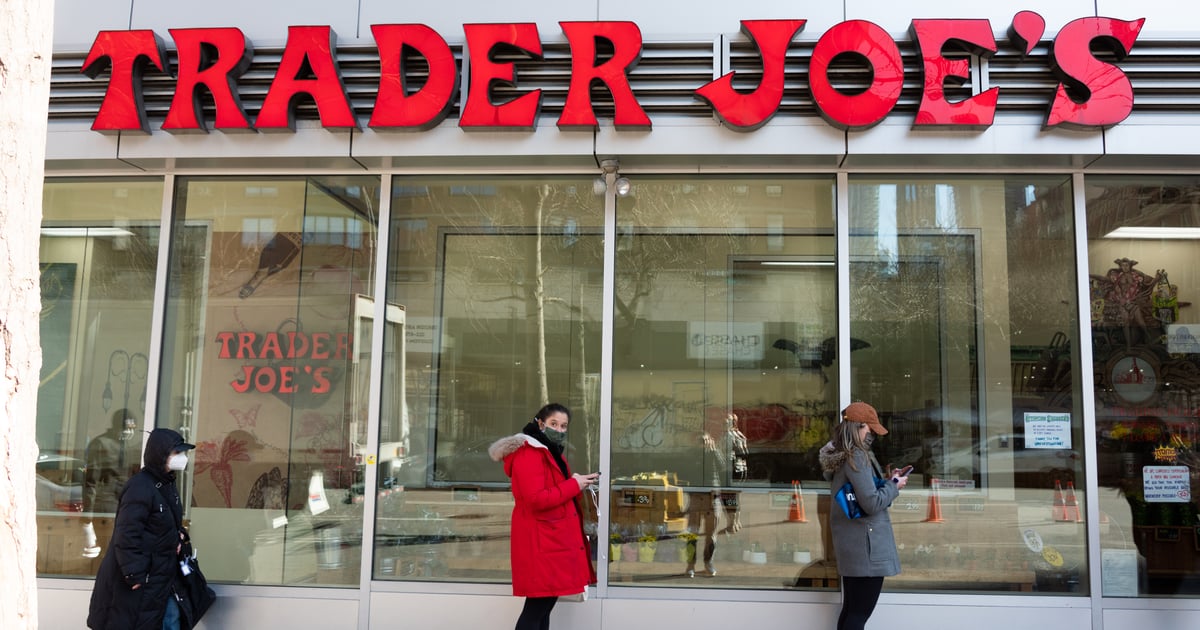 If you're fully vaccinated and heading to Trader Joe's, you can now leave your mask in your car if you feel comfortable doing so. In compliance with the CDC's latest guidelines, which state that fully vaccinated people no longer have to wear masks or social distance in most indoor and outdoor settings, Trader Joe's has re-evaluated its mask policy, stating, "We encourage customers to follow the guidance of health officials, including, as appropriate, CDC guidelines that advise customers who are fully vaccinated are not required to wear masks while shopping." According to the USA Today, a Trader Joe's spokesperson detailed they will not be asking for proof of vaccination and that employees will still be required to wear masks at this time.
The news, though, is controversial and comes as a shock to some customers who believe the mask policy should stay in place. One Trader Joe's shopper wrote on Twitter: "Trader Joes just lost my business. The CDC recommendation for masks was for INDIVIDUALS who are fully vaccinated, it was NOT intended as a recommendation for large group indoor settings with lots of potential exposure. You are putting your employees at risk." Another said, "So we don't have to wear a mask if we're vaccinated but what about our unvaccinated kids? Am I the only one stressing about people not wearing a mask at Trader Joe's while shopping with their unvaccinated kid? All for the honor system, but after the year we've had, I trust no one."
In addition to Trader Joe's adjusting their masks policy, other grocers such as Aldi, Costco, Sam's Club, BJ's, Sprouts, and Walmart have followed suit.