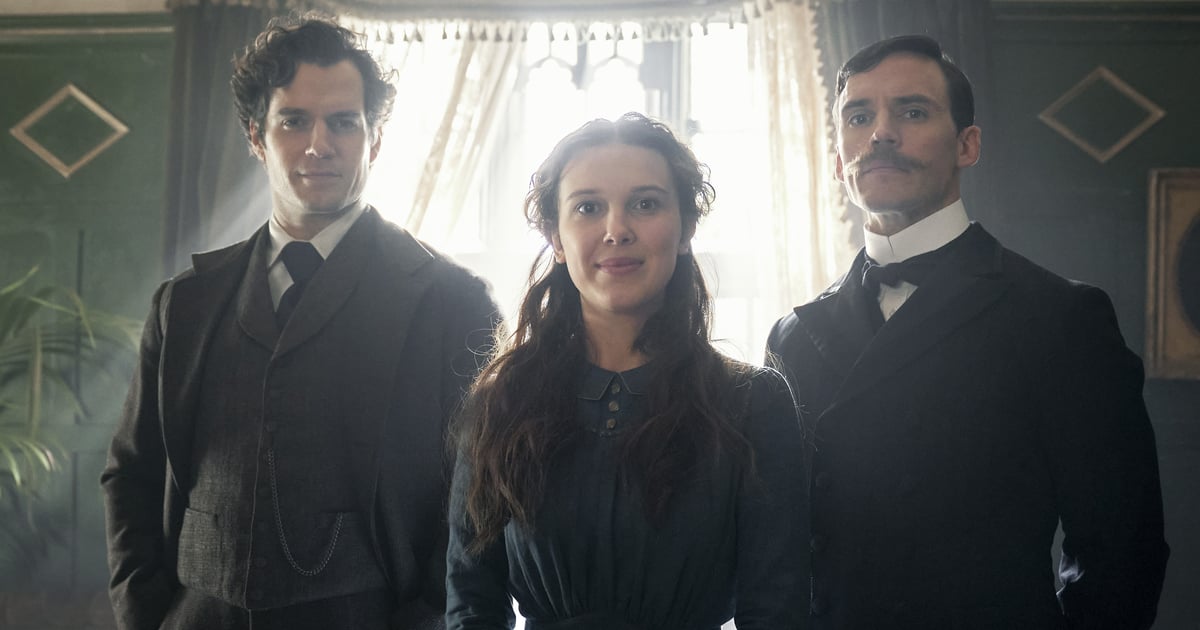 Image Source: Netflix
Netflix's Enola Holmes, which officially dropped in September 2020, delivered a fun family-friendly adventure centered on the keen young detective Enola Holmes (Millie Bobby Brown), and now it's getting a sequel! On May 13, Deadline reported that Netflix was moving forward with development on the franchise's next installment. The first film is based on author Nancy Springer's book collection The Enola Holmes Mysteries, specifically the 2006 debut tome, The Case of the Missing Marquess. Both the movie and the novel follow Enola's exploits as she investigates the disappearance of her mother, Eudoria, while helping a runaway nobleman named Viscount Tewksbury escape looming perils. The end of the film adaptation certainly leaves room for the sequel. It also seems as though Enola is just at the start of her true journey, and with five other works in Springer's Enola-centric repertoire, there's plenty of material to pull from.
"I can't wait to collaborate again with my Enola Holmes family! Enola holds a special place in my heart — she's strong, fearless, intelligent and brave," Brown said in a statement to Deadline. "I look forward to fans seeing how her journey continues!" Henry Cavill is set to return, reprising his role as Enola's brother Sherlock. Director Harry Bradbeer and screenwriter Jack Thorne will also return for the sequel.
The Enola Holmes sequel will likely be based on the second book in the series, The Case of the Left-Handed Lady. The novel details Enola's quest to find a missing young woman named Lady Cecily while evading Sherlock. Its premiere date will probably be sometime in 2022, seeing as production schedules are still rebounding due to the COVID-19 pandemic. The future of the Enola Holmes franchise was initially uncertain as the estate of Sherlock Holmes creator Sir Arthur Conan Doyle sued Netflix and the movie's creative team over copyright and trademark issues.