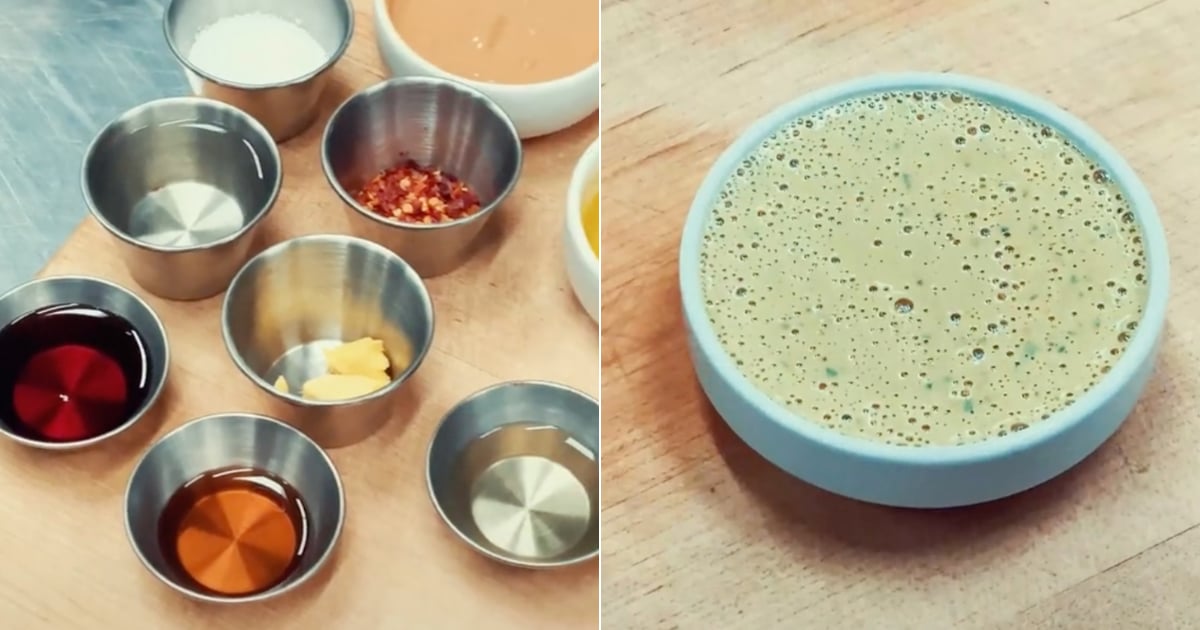 If you're a big fan of Sweetgreen, and in particular, its spicy cashew dressing — we've got good news for you. The popular salad brand is known for its quick and healthy meals to grab on the go, but if you're not feeling a need for take-out and want a taste of its spicy salad dressing at home, the restaurant chain took to TikTok to share its ingredients, and spoiler alert: it's pretty easy to make!
After many requests, Sweetgreen shared a simple and straightforward video on what goes into its fan-favorite salad dressing, and it has commenters begging for more dressings — like its cilantro lime and green goddess ranch. As for what's to come next, we can only wait and see . . . but in the meantime, you can find us drizzling this spicy cashew salad dressing on every salad we make.
How to Make 1 Cup of Sweetgreen's Spicy Cashew Salad Dressing
2 tablespoons of Kosher Salt
1 1/2 tablespoons of garlic
1 cup of cilantro
1 tablespoon of sesame oil
1/2 cup of young ginger
2 tablespoons of rice wine vinegar
2 tablespoons of maple syrup
1 tablespoon of red chili flakes
1/3 cup + 2 tablespoons of cashew butter
1 tablespoon of lime juice
Water
Blend it all together and you're done!