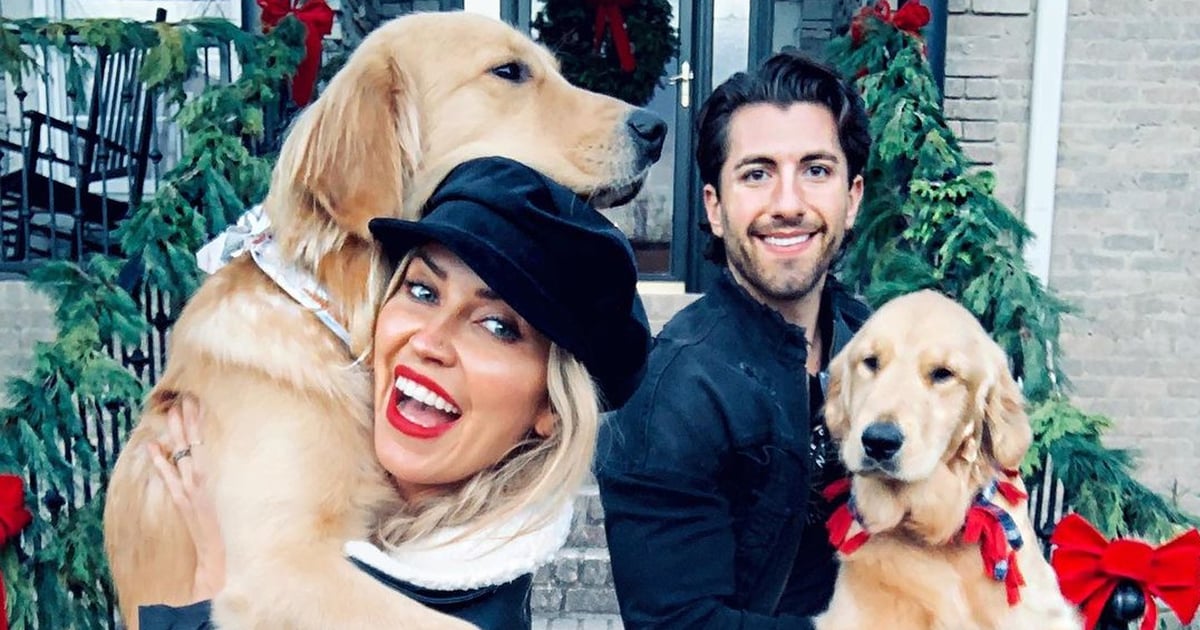 Now-engaged Bachelor Nation alums Kaitlyn Bristowe and Jason Tartick had a whirlwind 2019. After meeting in January and starting to date, the couple moved in together in June and made the decision to adopt their first fur baby, a golden retriever named Ramen. "A friendship turned to a relationship and now a relationship turned to a little fam," Jason wrote at the time. Just six months later, they brought home their second golden, Pinot, and swiftly became a family of four before the year was out.
Both Jason and Kaitlyn have commented on how important it was for them to adopt both of their pups and actively encourage others to do the same. "As many of you know, Pinot and Ramen were rescued from our friend, neighbor and not-for-profit Bunny's Buddies," Jason shared in December 2020. "Bunny's Buddies rescues dogs from kill shelters and finds them a healthy and happy home. Their work is incredible and as a result we find every way to give back to their organization. Working with organizations that find ways to give back to their neighbors and community is imperative!"
When the couple adopted Pinot, Kaitlyn shared that while she knew some fans would question how the duo could handle another pooch despite their constant work travel, they would make it work because saving a dog's life is what is most important. "Pinot was found in a kill shelter in South Korea and @bunnysbuddies saved him. Now he has a safe home with us. . . . This isn't about us. This is about giving a sweet innocent pup a new life. We will continue to do what we do, and just do it with 2 instead of 1."
Keep reading to learn more about Ramen and Pinot, and to see some of their most adorable photos that have been shared on both Kaitlyn and Jason's Instagrams, as well as on their shared account, @ramenpairedwithpinot.