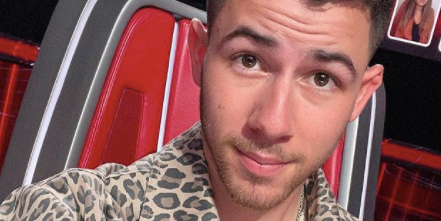 Nick Jonas was hospitalized due to a mysterious on-set injury over the weekend, and he finally explained what happened during Monday's episode of The Voice.
"I'm feeling OK. I've been better, but I'm doing alright. Cracked rib from a spill on a bike and a few other bumps and bruises," he said, adding "I just wanted to go ahead and say that in case I'm not as physically enthusiastic as I usually am." Oh, and he also told Blake Shelton not to make him laugh because "it hurts" to which Blake responded, "You're just trying to get sympathy votes on this show."
This content is imported from Instagram. You may be able to find the same content in another format, or you may be able to find more information, at their web site.
Nick didn't explain how the bike accident happened nor did he reveal what project he was working on at the time. But according to TMZ it's shrouded in mystery. The outlet initially reported that Nick sustained his injury while filming a mysterious project on Saturday night, and at the time the outlet's sources "would not disclose the nature" of the accident, and also refused to disclose the name of his project. They also reported that Nick was transported to the hospital by ambulance, but was back home by Sunday night.
Glad Nick's feeling better, but also, like, I need to know what this mysterious project he's working on is immediately or I'll have no choice but to assume we have a Camp Rock remake on our hands.
---
You love all the deets on celeb news. So do we! Let's overanalyze them together.
---
This content is created and maintained by a third party, and imported onto this page to help users provide their email addresses. You may be able to find more information about this and similar content at piano.io