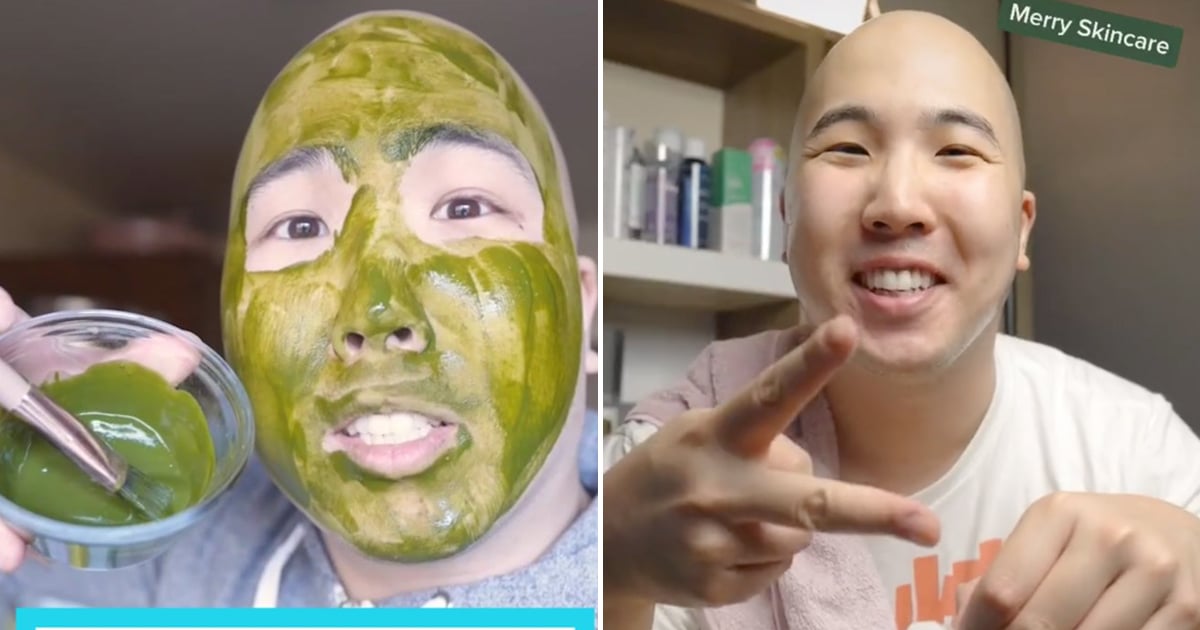 When was the last time you gave your skin-care routine a serious revamp? Like brushing your teeth, your skin-care process plays a huge role in keeping your body refreshed and healthy, but testing out products to find the perfect match for your skin isn't always fun — or affordable. Cue: The Egg King. For more than a year, TikTok star Young Yuh, known for his skin-care tips and signature bald head, has been testing out some of the wildest (and most mesmerizing) skin-care products so we don't have to.
"Long story short, I've always been into beauty in some aspects because I'm Korean and a lot of the older people — either from my church or just family friends, older brothers and sisters — they would show me their skin care," said Yuh, who excludes himself from the "cosmetically-gifted" beauty stars of TikTok and counts skin care as its own space. "They always had all these products. I'm like, 'Yo, what is this? Why is this so important?'"
"Don't strictly follow someone else's routine, it will never work out the way you want it to."
A former Renaissance man of the beauty scene, Yuh took inspiration from influencers like So Liah Yoo, Charlotte Cho, and Michelle Phan and decided to turn his passion into a full-time — now he has over 1.5 million TikTok subscribers. Hilarious and informative, Yuh's videos take a lighthearted approach to skin care, which makes taking care of your skin feel more accessible and more fun. See: the chlorophyll mask and how to treat redness after using pimple patches.
While Yuh's videos are entertaining, at the heart of each honest review is the fact that your skin care routine has to be personalized and giving in to the product recommendations of every beauty influencer you see isn't going to cut it. "Don't strictly follow someone else's routine, it will never work out the way you want it to, so just know that skin care is highly individualized," he said. "You don't have to have your life surrounded and saturated by skin care in order to do skin care. I'm just a normal dude and I just do skin care, so anyone can do it."
Ahead, check out some of The Egg King's top skin-care tips — and the steps you can skip.