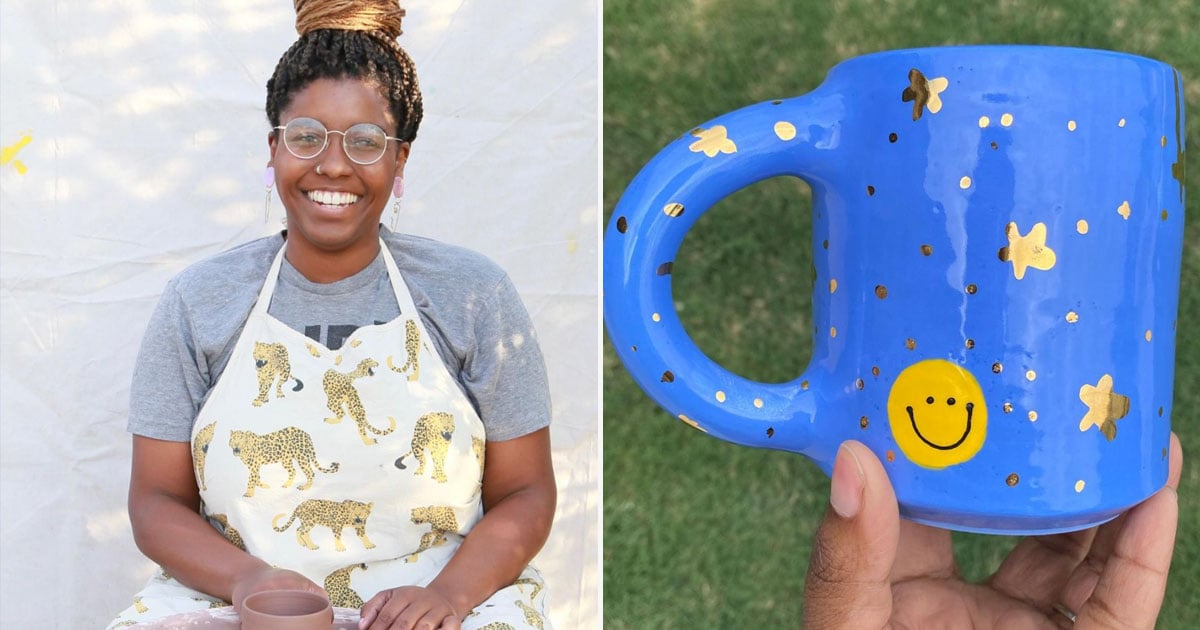 Over the last couple of years, small business ceramics have really begun building a following on Instagram and making their mark in the home and kitchen world. One of those small businesses is The Coy Collection.
You may have heard about The Coy Collection and the smiley face mugs that have made their way around Instagram (and the country) by brightening up the days of celebrities like Jennifer Love Hewitt and everyday coffee drinkers and mug collectors like myself. The artist behind the smile is Sequoyah Johnson — an Austin, TX-based ceramist. With now over 27 thousand followers on Instagram and complete sell-outs within 10 minutes of launching new pieces, it's safe to say that Johnson and The Coy Collection are thriving.
"It's surreal and I'm happy as hell to be here, that's for sure!" Johnson told POPSUGAR. "I love being able to inspire and elevate the ceramic space as a Black woman. It feels like I am a small piece to a large puzzle, but it feels really good to be able to share universal qualities [like] joy, love, and self-worth with my little corner of the internet."
Not only has she inspired Black artists around the world, but she's also bringing joy to hundreds of homes with her art. While mugs are by far the most popular, she also creates cups, vases, plant pots, and magnets. While the online shop is currently closed between releases, check back frequently so you can grab a piece (or five) during the next release.
Keep reading to learn more about Johnson and The Coy Collection ahead.