Image Source: Look At The Moon Pictures
It didn't take much for Lorenza Izzo to fall in love with the role of Celina Guerrara in Women Is Losers. "The second I finished the script, there was not a fiber in my body that was telling me, 'Oh no, you shouldn't do this,'" she told POPSUGAR. "It was like my blood, my soul, my brain, my body was like, 'This is a story that needs to be heard. It's an important story, an ambitious story.'" Ambitious is an understatement for what Izzo and director/writer Lissette Feliciano had in mind when it came to tackling the issues of being a Latina in the '60s. Even getting the film made was an issue on its own. "There was just something so meta about the film in terms of getting resources. To get this movie made was incredibly difficult," she added.
Set between the late '60s and early '70s, Women Is Losers follows the story of Celina Guerrera, a young Latina growing up in San Francisco. After accidentally getting pregnant as a teenager and losing her best friend in the process, Celina puts her dreams on hold as she raises her son. Faced with the struggles of getting ahead in a world where the system is set up to fail her, she perseveres.
"It was like my blood, my soul, my brain, my body was like, 'This is a story that needs to be heard. It's an important story, an ambitious story.'"
When it came to portraying Celina, Izzo was able to call upon her own experiences and background to bring the character to life. "I'm Latina. I was born and raised by a single mom in Chile and that culture of 'you work hard and then you work harder.' Then I moved to America for my American dream with the belief that there's a system that's fair to everybody before realizing that that's not true," she shared. "As a Latina in the '60s, you were in a system that was set up to fail you and not let you succeed. You were in a system where you had no agency of your own body. Those conversations and themes are really important to me because the fact that we are in 2021 and we are still having the same issues, shows how it's not only incredibly difficult to have representation in Hollywood, but it's also incredibly difficult to have agency over your body and your own decisions in a country that's supposed to be progressive, open, and respectful."
Izzo felt such a deep connection to Celina, that she asked Feliciano if she could be an executive producer. "This was such an important story told in a beautiful, ambitious, and creative way, that I was like, 'Lissette, how does it happen? I want to be involved. I not only want to star in it, I want to be a producer,'" she explained. "I'm forever grateful she let me embark on this journey of hers that was so personal and we could collaborate. There was just something so wonderful that happened in this sisterhood of two women partnering up and collaborating. The feeling of being seen, admiration, and respect between the two of us created the most special relationship."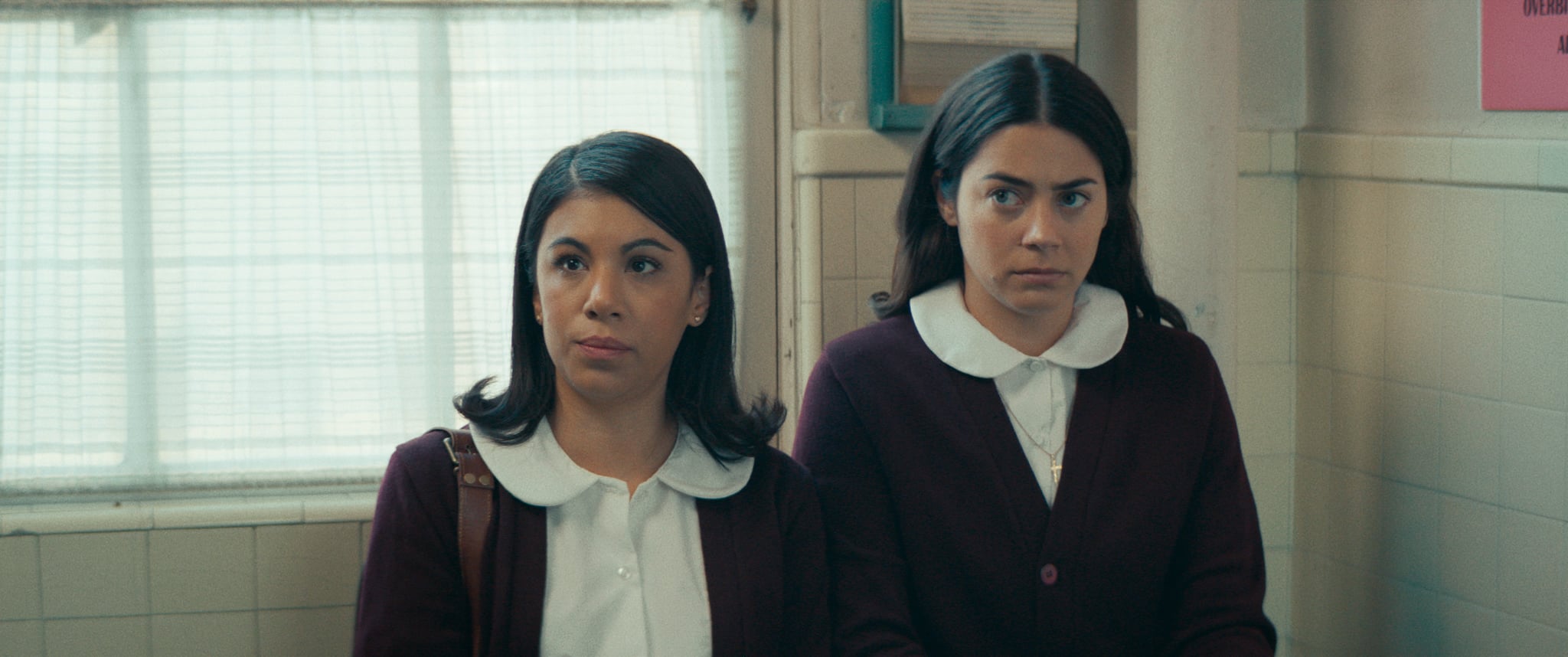 Image Source: Look At The Moon Pictures
Where Women Is Losers really shines, is the chemistry between Izzo and her costars. The relationship between Celina and Chrissie Fit's Marty is what sets the stage for Celina's decisions throughout the film, and Izzo's reverence for Fit is clear. "I just wanted to be her friend immediately. Literally, there was zero time where we were like, 'Oh, we should find our chemistry.' It was really natural," she divulged. "Her comedy, her levity, her gravity, her groundedness, I admire that girl so much. I really, really, really adore her and she was just a pleasure to work with."
"We showed what happened in this country historically with Roe vs. Wade. Not even a year ago, we were talking about potentially getting our rights taken away."
The off-screen chemistry between Izzo and Fit was important for portraying the aftermath of an illegal abortion with not only thought and care, but a hint of realism. "Going into that scene, it was incredibly important for me to portray in a truthful way. No frills, no pretending. There was a lot of research done," she added. "There was a lot of care and thought into how that scene was going to be portrayed. It was emotionally exhausting and incredibly hard to live in that space, but it's also why it was so important and needed. We showed what happened in this country historically with Roe vs. Wade. Not even a year ago, we were talking about potentially getting our rights taken away. So it was also a timely thing to talk about."
Finding the tonal balance for emotionally exhausting moments in a movie that ends with hope can be challenging. For Izzo, shooting in an actual hospital truly set the scene. "It's always difficult to find your tonal balance depending on when you're entering this world. But for us, it wasn't necessarily hard to find the tone just because we were truly trying to show what it was actually like," she revealed. "We shot those scenes in an old abandoned hospital. While there, the energy was incredibly heavy, scary, and brutal. By the time it came to shoot the actual scene, we were incredibly immersed in this very difficult space. And so it felt heavy, and it was important to feel the heaviness because we wanted to make sure we were giving a truthful version of this piece in our story."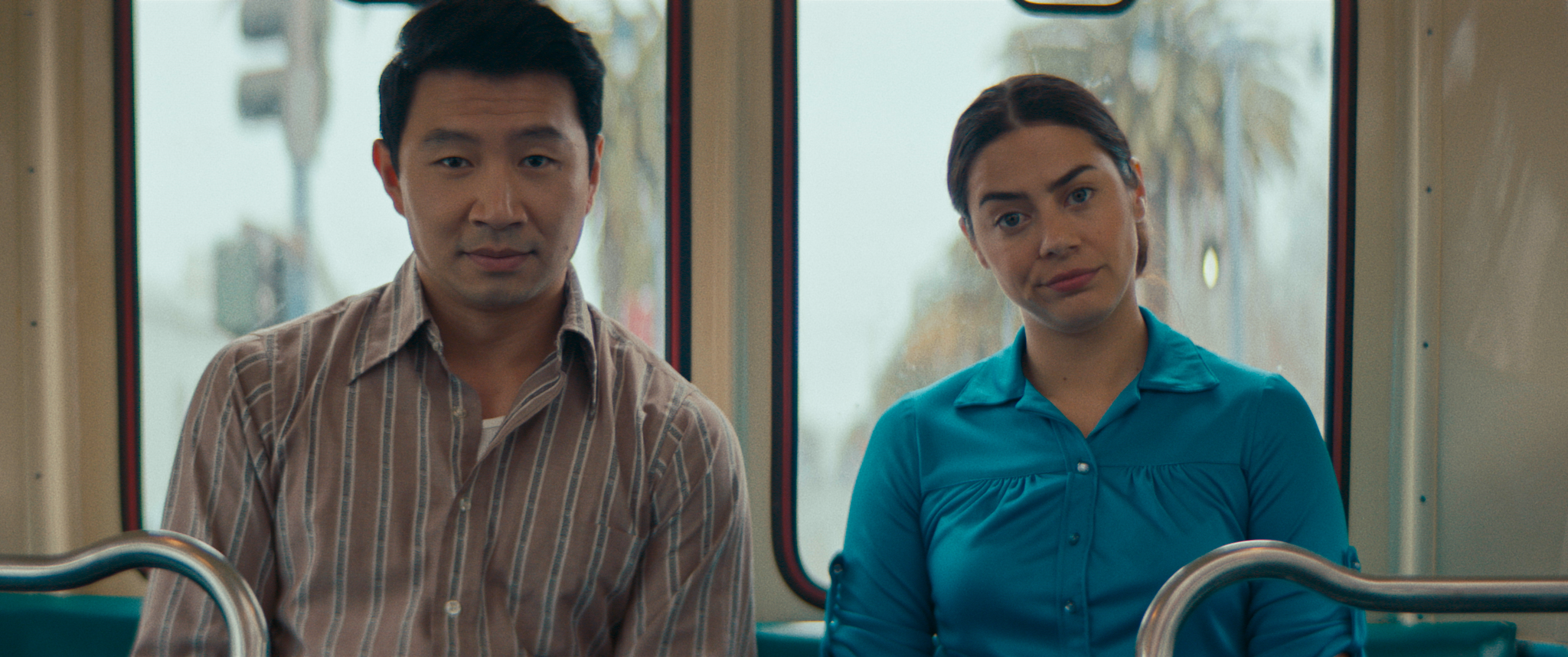 Image Source: Look At The Moon Pictures
Women Is Losers isn't the first time Izzo has visited this time period in film. For 2019's Once Upon a Time in Hollywood, Izzo portrayed Francesca Capucci, the wife of Leonardo DiCaprio's Rick Dalton. Although completely different perspectives, the back-to-back projects helped keep her in the mindset. "It's a gift. I mean first of all in a very practical way, I had all the research," she said of being able to revisit the time period. "It's such a rich, rich time period. We're talking about so many different movements and incredibly historical things happening. So it's incredibly fun as an actor to get to dig deeper into those time periods but from such different angles, completely different perspectives, and cultural backgrounds. I look at both of those roles as incredible gifts I was given that I will carry with me forever."
The '60s and '70s are an extremely popular period of history to revisit, yet you rarely see the Latinx experience in this time portrayed on screen. "We saw a lot of white people in the '60s and '70s but we never see the cross-cultural, so it's a community. We have a character like Cranston [Johnson]'s Calvin, Simu [Liu]'s Gilbert, and my character all living in the same space, and that is so rare to see," Izzo explained. "And then turning the stereotypes on their head by showing the vulnerable, raw reality of how incredibly difficult it was for a Latina woman, or a woman of color, in that time to have access to wealth. And even in the theme of abortion, the whole point of us showing that was to explain how are you supposed to make informed decisions about your own wealth or about your own body if there is no information available if there are no resources?"
"We're also showing a very human story and journey of figuring out a system, understanding how that works, understanding how you can survive, prevail, and gain agency over your own decisions."
She continued, "The whole point of showing the intersectionalities of these communities is that there is little access or zero access to resources. Wealth is everything in this country and access to it is opportunity. But these communities had none and still today have none. And that was really important for us to show. And I thank you so much for seeing that. I grew up with a lot of movies during that time and none of them showed people where I come from or what we look like in this country and we exist."
For audiences, Izzo hopes that Women Is Losers is relatable. "No matter where they come from or who they are, I hope there will be a struggle in there that they can relate to," she shared. "I hope they will leave wherever it is they're watching that movie with a little bit of hope as well. I think there's something so beautiful about feeling seen in somebody else's struggle. And in the struggles that we face today, there's a lot of common ground between us." At its core, Women Is Losers is a film about a Latina. However, Izzo also considers it a very human story. "We're seeing a different way to look at us and different way of how we live. I think that even though we're showing a story of Latinas, we're also showing a very human story and journey of figuring out a system, understanding how that works, understanding how you can survive, prevail, and gain agency over your own decisions."