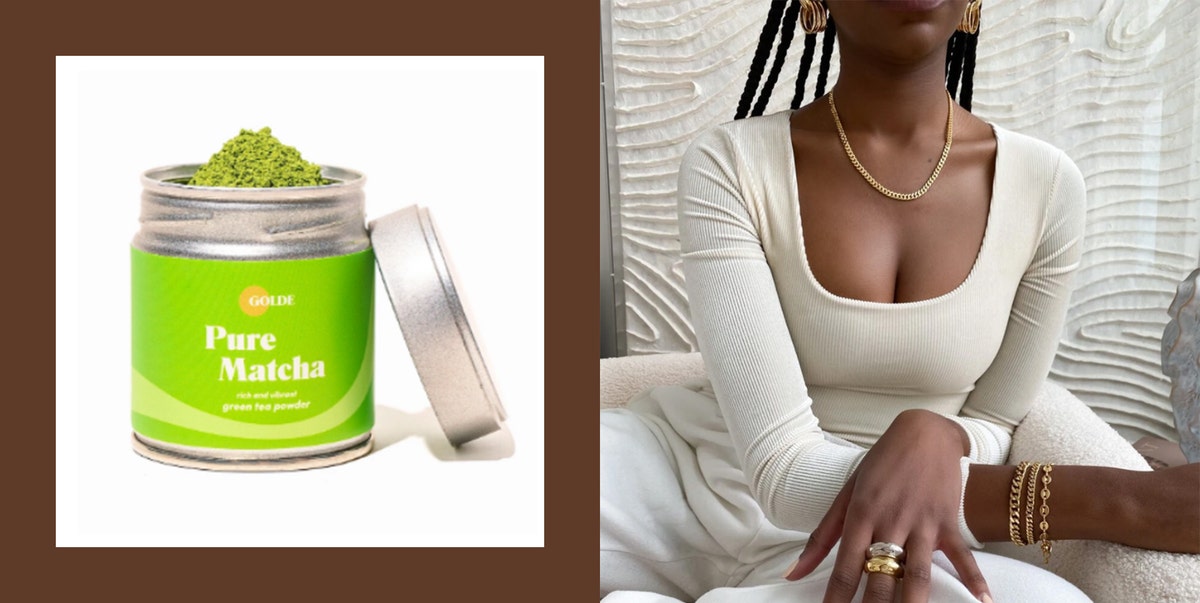 No one knows your sister(s) as well as you do, but that doesn't mean you also know the perfect gift to get her for her birthday or another special occasion. Just like picking out a present for your mom or your brother, finding something you know she'll like and doesn't already own seems nearly impossible—but it can be done! Trust.
If you need a little guidance, try picking items that complement your sister's unique personality and style, like a high-tech tool for the beauty-obsessed or a designer dress for the super-trendy. Or if your sister is really into astrology and consults her horoscope on the daily, you could also go that route with a zodiac-inspired gift that features her sign. Or, let's be honest, if you're really tired of your sister stealing your stuff all the time, get her her own pair of shoes, earrings, perfume, or whatever she's constantly taking from your room. (It's a win-win.)
Below, you'll find 44 gift ideas for women (and teenage girls if you've got a younger sib) that are sure to impress your hard-to-please sister who already has everything. Who knows, maybe (just maybe) she'll actually let you borrow it in return.
Advertisement – Continue Reading Below
1
This claw clip
'DAPHNE' Hair Claw Clip
Fibs & Fables
fibsandfables.com
$26.00
If your sister has gotten deep into the hair accessory trend, she'll 100 percent appreciate this dainty claw clip that looks like a ribbon hair tie.
2
This travel lipgloss set
Lil Gloss Bombs: Mini Lip Duo + Keychain Holder
Fenty Beauty
sephora.com
$24.00
If she can't go anywhere without her lip gloss, she def needs this duo, which comes with two shades and a genius keychain holder so she's always prepared.
3
This cordless diffuser
Move Cordless Diffuser
Vitruvi
amazon.com
$179.00
Does your sister love her essential oil diffuser so much she wishes she could bring it with her everywhere she goes? Yep, now she can with this cordless version. It's a game-changer.
4
this sweatsuit
My Evening Sweats Set
Cosmopolitan Shop
cosmopolitan.com
$65.00
If she's alllll about the comfy life, get her a pair of "evening sweats" for special nights in (or, honestly, any night in).
5
These body washes
Travel-Size Organic Body Washes
PLANT Apothecary
thedetoxmarket.com
$35.00
A set of 100 percent natural body washes is the perfect gift to help bring a bit of aromatherapy to every morning. 
6
This pajama set
2 PC Sleep Set
Ekouaer
amazon.com
$33.99
A cute pair of lightweight PJs that comes in almost 40 different shades and prints makes the perfect gift for hotter months. And with 4.5 stars and more than 6k ratings, you might want to get yourself a pair, too.
7
This white dress
Mia Maxi
Lionne
lionneclothing.com
$106.40
Get ready to borrow steal this summery maxi dress with a cool asymmetric neckline from your sister all the time. 
8
This cool speaker
Waterproof Bluetooth Speaker
INSMY
amazon.com
Not even your clumsy sister can destroy this indestructible, waterproof speaker. I guess that's why it has 500 five-star reviews and counting.
9
This unique hoop earring
Women's Disrupted 22 Hoops, Gold
Maria Black
amazon.com
$135.00
For an everyday statement, grab your sister a pair of classic hoops that have an unexpected twist, like these illusion earrings.
10
This music player
Cruiser Deluxe Turntable Slate
Crosley
potterybarn.com
$69.95
So sis is a music buff? She'll love a Crosley record player to listen to all of her favorite songs. Feel free to grab a couple of tracks from her favorite artists to include.
11
This long chenille cardigan
Celine Off-White Chenille Slouchy Cardigan
House of CB
houseofcb.com
$105.00
Imagine if you could walk out in public wrapped in your favorite chenille blanket or comfy bathrobe. Now imagine how happy your sister will be when she opens this long cardigan and finds out she can actually do just that.
12
This silky sleep set
Pure Silk Pillowcase, Sleep Mask + Midi Scrunchies Bundle
Glamour on the go gets easier with a marble silk pillowcase and an eye mask. Did we mention it also comes with five silky scrunchies that help with tangles and frizz?
13
This gold bracelet
The Cuban Link Collection
Oma The Label
omathelabel.com
Get your sister an 18k gold-plated Cuban link chain that (depending on the length you order) can be worn as an anklet, bracelet, or necklace.
14
this soothing haircare set
Scalp Revival Soothe + Detoxify Full Size Set
Briogeo
revolve.com
$69.00
No matter her hair type, she'll love this soothing scalp treatment set that comes with everything she needs to hydrate, cleanse, exfoliate, and restore an itchy scalp—but she'll especially love the scalp-massaging brush.
15
these comfy leggings
Tux Leggings
Wknd Nation
wkndnation.com
$68.00
If your sis is a WFH warrior, get her a new pair of leggings that are so comfy, she'll never want to change out of 'em.
16
This perfume sampler set
Deluxe Coffret Perfume Sampler Set
Sephora Favorites
sephora.com
$75.00
Instead of dropping all your money on a single perfume, get her a set of seven luxe fragrances for a fraction of the cost. This set has everything from floral to spicy to fruity scents, so she'll def find one she can't go without. And once she does, she can get a free full-size bottle of it.
17
this haircare and skincare set
Unicorn Mini Miracle
This set has everything your sister needs for her next night-in: whipped body butter, plumping lip balm, hair repair mask, and a gold spoon because why not?!
18
This phone and card case
Hybrid iPhone X Wallet Case Card Holder
If your sister is always "forgetting her wallet" and having you foot the bill, this phone case with a sliding card compartment is a gift that both of you would benefit from.
19
this matcha guide book
Matcha: A Lifestyle Guide
You and your sister love your matcha dates together, get her a copy of this matcha cookbook with tons of food and drink recipes.
20
this matcha jar
Pure Matcha
And what better item to go with that cookbook than a jar of pure matcha that she can use for all the recipes? 
21
This kitchen pan
Always Pan
Our Place
fromourplace.com
$145.00
Does she like to cook? Actually, nvm. Even if your sister's a horrible cook, she could use one of these kitchen pans that's made to replace eight other cookware pieces. The fact that it looks cute is just a nice bonus. 
22
This ring holder
Catbird Swan Ring Holder
Catbird Home & Lounge
catbirdnyc.com
$32.00
Maybe this cute and clever ring holder reminds you two of the swan bathtub you grew up with, or maybe your sister is just obsessed with all things vintage-inspired. Either way, she'll love it.
23
This candle
True Crime & Chill Coconut + Hibiscus Scented Candle
Cool Girl Candles
amazon.com
$24.00
If you two bond over both your crime show and candle addictions, you already know why this makes the perfect gift.
24
this fancy candle
Park Life Scented Candle
BOY SMELLS x Ganni
nordstrom.com
$39.00
For the sister who takes her candles and self-care a little more seriously, this Boy Smells one is SO good (it has notes of ginger, sage, clove, and sandalwood) and will give her real relaxation vibes.  
25
This fringe handbag
Les Petit Petit – Ombre-Tan
Petit Kouraj
petitkouraj.com
$275.00
Your sister needs this fun fringe tote in her life, and, as a bonus, it doubles as wall art. 
26
this body mist
Beach Please Eau De Perfume for Women
Eau de Juice
walmart.com
$7.98
This body mist smells like the tropical vacation of your sister's dreams with notes of pineapple juice, coconut water, and vanilla. 
27
These platform boots
Jadon 8-Eye Leather Platform Boot for Men and Women
Dr. Martens
amazon.com
$179.95
Your sister will be running around in these all spring/fall/winter long and honestly, probably summer, too (how cute would these be with a mini dress?!). These practical and stylish boots will keep her super comfortable while out and about.
28
These pretty coasters
Agate Coaster – Set of 4
Rock Paradise Home Décor
amazon.com
$36.00
She might love this gift so much she'd rather set her glasses on the coffee table than blocking the view of these gorgeous agate coasters.
29
this sheet mask skincare set
Let's Get Sheet Faced Sheet Mask Set
I Dew Care
ulta.com
$25.00
These colorful sheet masks target every kind of skincare issue from dryness to dullness. And the pack of eight makes them ideal for a spa night (or two or three) with the BFFs.
30
this highlighter and balm
Skin Fetish Highlighter & Balm Duo
PAT McGRATH LABS
sephora.com
$48.00
Though you might not be able to hire Pat McGrath to do your sister's makeup in the morning, this highlighter and balm duo is the next best thing.
31
This beauty set
The Skincare Set
Glossier
glossier.com
$40.00
If your favorite skincare products are disappearing quicker than usual, it's time to get your sister her own set of beauty essentials.
32
This skin-saving mask
LED Skin Therapy Mask
Pure Daily Care
amazon.com
$89.95
Fund her skincare obsession (and, honestly, yours, too) with an LED mask that reduces inflammation and much more.
33
This sparkling necklace
Constellation Pendant Necklace
Set & Stones
nordstrom.com
$68.00
So your sister is basically an astrologist. Her obsession with her sun sign makes it infinitely clear that a zodiac necklace is a perfect gift for her. 
34
This twisted earring
Croissant Dôme Hoops
Here's an incredibly chic earring without the ridiculous price markup. The sophisticated Croissant Dôme hoops are exactly what her jewelry box needs.
35
This fun game
That's What She Said Game – Second Expansion
That's What She Said
amazon.com
$9.99
The sisters that like to host game night will appreciate having this hilarious card game on deck.
36
This incognito lip balm
Swappable Grip and Lip Balm for Phones and Tablets
PopSockets
amazon.com
$14.95
At first glance, it's a regular PopSocket. But open the case and you've got yourself a lip balm, too. 
37
This cosmetics case
Relavel Travel Cosmetic Case Organizer
Relavel
amazon.com
$27.99
A travel case with a double zipper, padded organizational inserts, and a hard shell is exactly what the beauty influencer sisters need.
38
This makeup mirror
Tri-Fold Lighted Vanity Mirror with 21 LED Lights
A light-up makeup mirror that's sleek and portable? Yes, please. She'll use it every day and feel like a glam Hollywood actress.
39
this journal
Life in Full Bloom
Copper and Brass
copperandbrass.net
$8.00
Your sister is always reading your journal, so if you get one for her maybeee she'll stop sneaking around your room. This cute illustrated one will do the trick. 
40
This highlighter
Strobing Balm Highlighter
Winky Lux
winkylux.com
$16.00
Of course you can always see her shine, but with a dewy balm highlighter, everyone else will be blinded by her glow, too.
41
These teeny huggies
Your Initials Huggies
Bonito Jewelry
bonitojewelry.com
$49.00
Does she love gold accessories? Get her these personalized earrings with her own initials on them for a sweet gift. 
42
this velvet pillow
Warm Palette Velvet Pillow Cover Collection
Nothing like a cute throw pillow to liven up any sofa, chair, or bed. She'll love the luxe material and bright colors of this set. 
43
This poem book
Milk and Honey
This honest and empowering collection of poems is a must-read for any young woman of today.
44
This at-home microdermabrasion tool
Personal Microderm PRO
Help her save money on expensive facials in the long run with an at-home microdermabrasion tool.
This content is created and maintained by a third party, and imported onto this page to help users provide their email addresses. You may be able to find more information about this and similar content at piano.io
Advertisement – Continue Reading Below