Image Source: Getty / Lacy Atkins/The San Francisco Chronicle
In the early 2000s, you probably heard Jessica McClintock's name just as commonly as you did Tiffany & Co. or Juicy Couture. Famous for her occasion wear and especially her prom dresses, the designer, who sadly passed away peacefully in her San Francisco home at 90, led an impactful career. In 2020, she celebrated 50 years in the business (her label was previously referred to as Gunne Sax) after considering halting production briefly in 2013. But McClintock found the demand for her dresses was prevalent then — and it still is.
The McClintock fashion house has always been representative of empowering women and making them feel beautiful. According to her obituary posted in SFGate, her son Scott McClintock will continue to manage the Jessica McClintock brand — so it isn't going anywhere. Right now, you can find a lot of her accessories, including glittering evening pouches and minaudières, at DSW or Nordstrom Rack, plus additional retailers listed on JessicaMcClintock.com.
Throughout her career, McClintock has remained a member of the CFDA, and she and her son Scott also started the Scott and Jessica McClintock Foundation in 2018, which is dedicated to preserving the environment by providing financial aid to various organizations. Having started a line based on the idea of romance, her earlier looks were decidedly bohemian — former First Lady and Secretary of State Hillary Clinton took a liking, having chosen one of McClintock's dresses for her wedding ceremony in 1975. Of course, you might recognize the gowns that looked a bit more classical and Disney princess-like (see ahead), embellished with rhinestones and complete with matching monochromatic shawls. McClintock's accomplishments will certainly be remembered as her dream and vision lives on.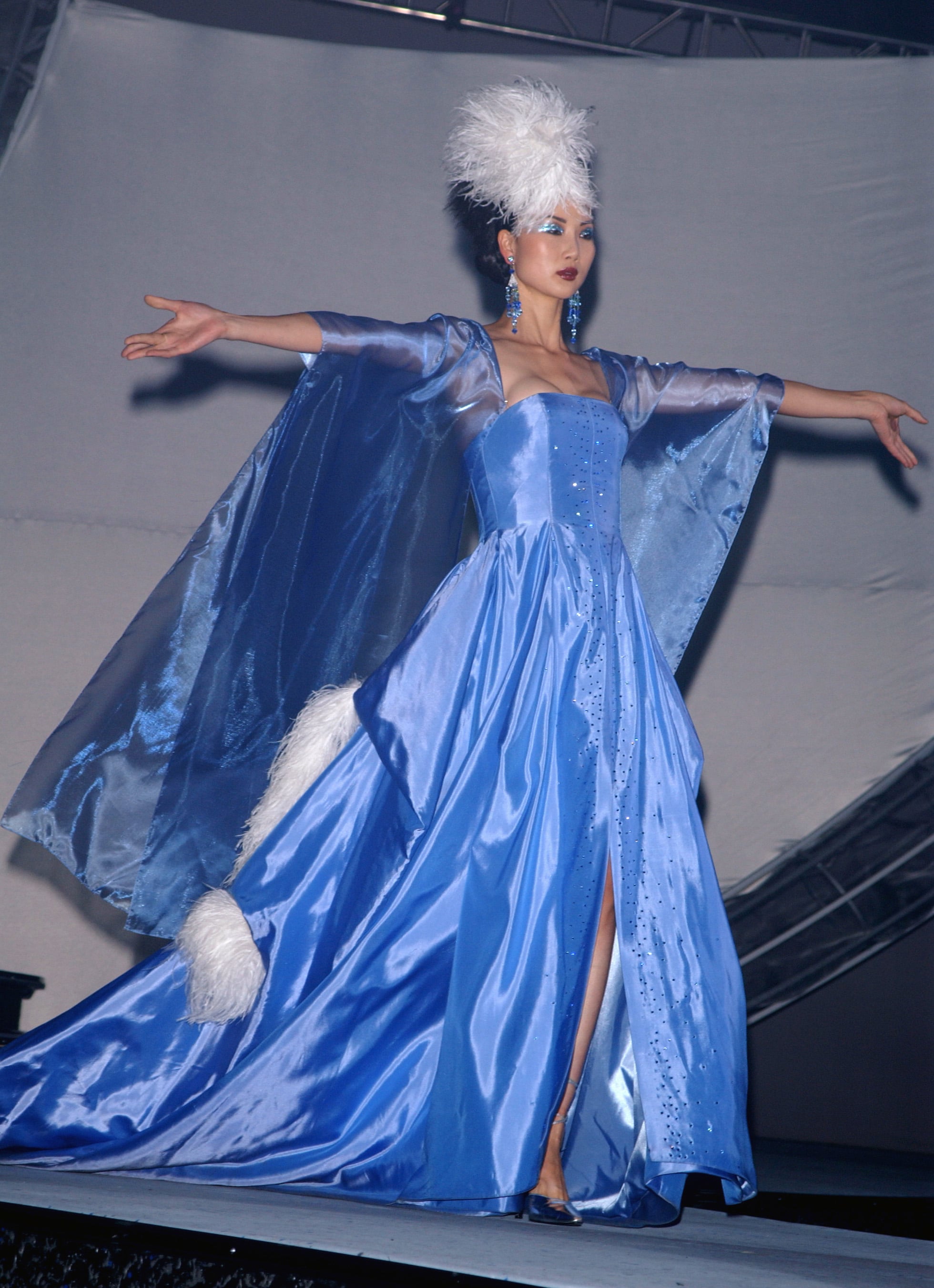 Image Source: Getty / Frank Trapper/Corbis