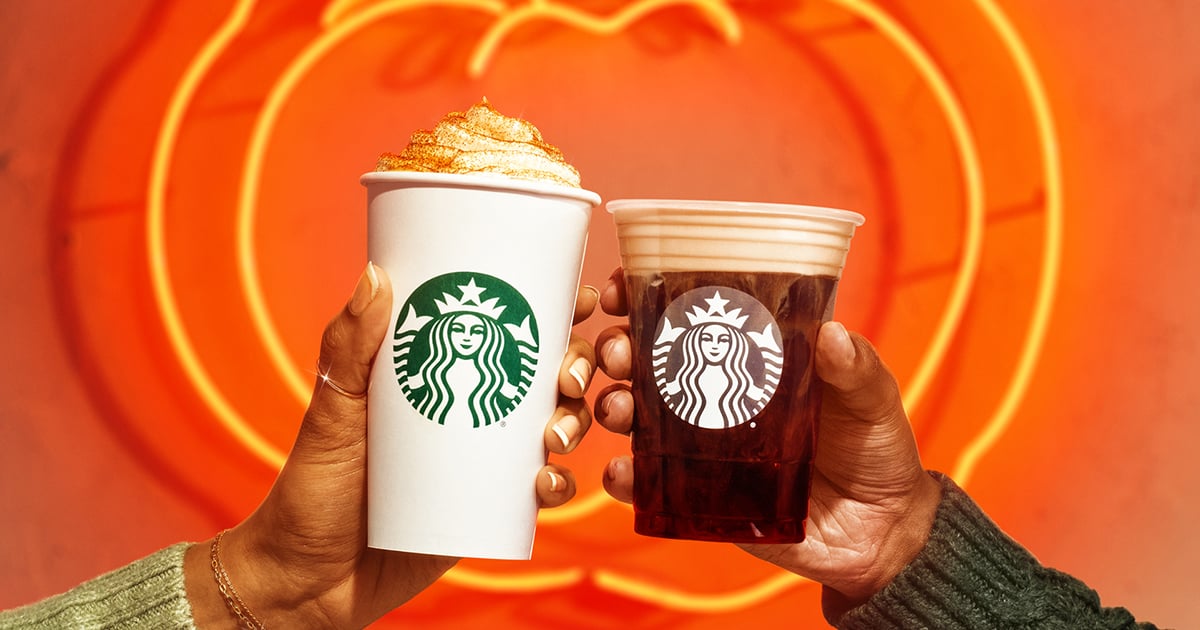 Image Source: Getty / Christina Tkacik
The end of August is near, which means pumpkin spice lattes are almost here. While Starbucks has yet to confirm a date for its fall menu debut, in recent years, the coffeehouse has kicked off PSL season in the last few days of August. Traditionally, the brand has also welcomed back the iconic fall beverage on Tuesdays. So if previous launches are any indication, we predict you'll be able to snag the beloved coffee drink as early as Tuesday, Aug. 30, and enjoy the pumpkin, nutmeg, cinnamon, and clove flavors in less than a week.
Though up until 2017, the highly-anticipated return came in early September, since 2018, Starbucks started offering the pumpkin spice latte in late August by popular demand. In 2021, the pumpkin spice latte made its earliest comeback ever on Aug. 24, alongside the popular pumpkin cream cold brew, and seasonal favorites like the pumpkin cream cheese muffin and pumpkin scone. The coffeehouse also introduced a new fall drink inspired by apple pie, the apple crisp macchiato. While it's unclear which items the roastery will bring back this year, we can likely expect the same fall drinks and snacks to return to the lineup.
While you wait, make your own version of the PSL at home to satisfy your cravings and hold tight. Keep an eye on this space to find out the exact release date for the coveted drink.