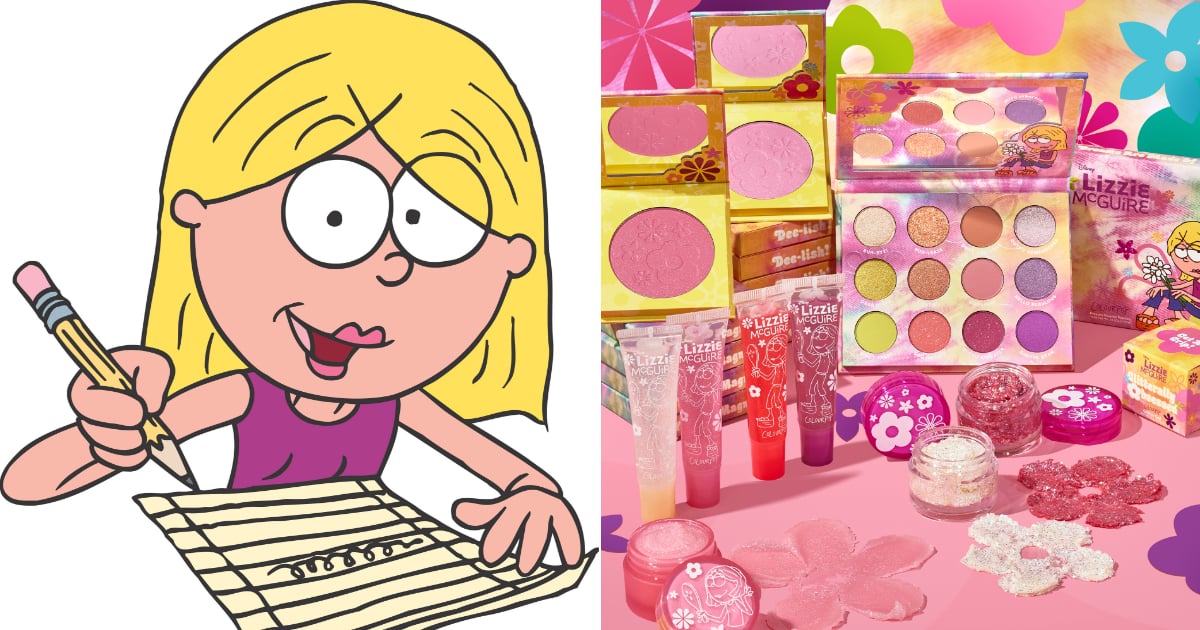 We may no longer be getting the Lizzie McGuire reboot we were once promised, but it looks like we will be getting a makeup collection inspired by the series, and to be honest, that's good enough. Over the weekend, ColourPop teased the details of its newest collaboration by tweeting out a photo of the Disney Channel logo, and just a few hours later, the internet was left in a tizzy when a second cryptic announcement on the brand's Instagram page showed an outline of cartoon Lizzie surrounded by the show's artwork.
"Grab your ankle bracelet, hair crimper and butterfly clips . . . it's time for some outfit repeating," the post's caption reads. After some impressive sleuthing and speculation from fans, ColourPop officially confirmed on March 22 that its new collection will be inspired by the iconic Disney series, and while it's definitely what dreams are made of, the jury's still out on whether or not it'll transform you into an Italian superstar.
The ColourPop x Lizzie McGuire collection will feature eight products: a 12-shade eyeshadow palette, two glitter gloss duos, a lip scrub, two glitter gels, and two pressed powder blushes in hot pink and bubblegum pink. The products will officially be available to purchase on ColourPop's website on March 26, but take a quick peek at them all ahead.