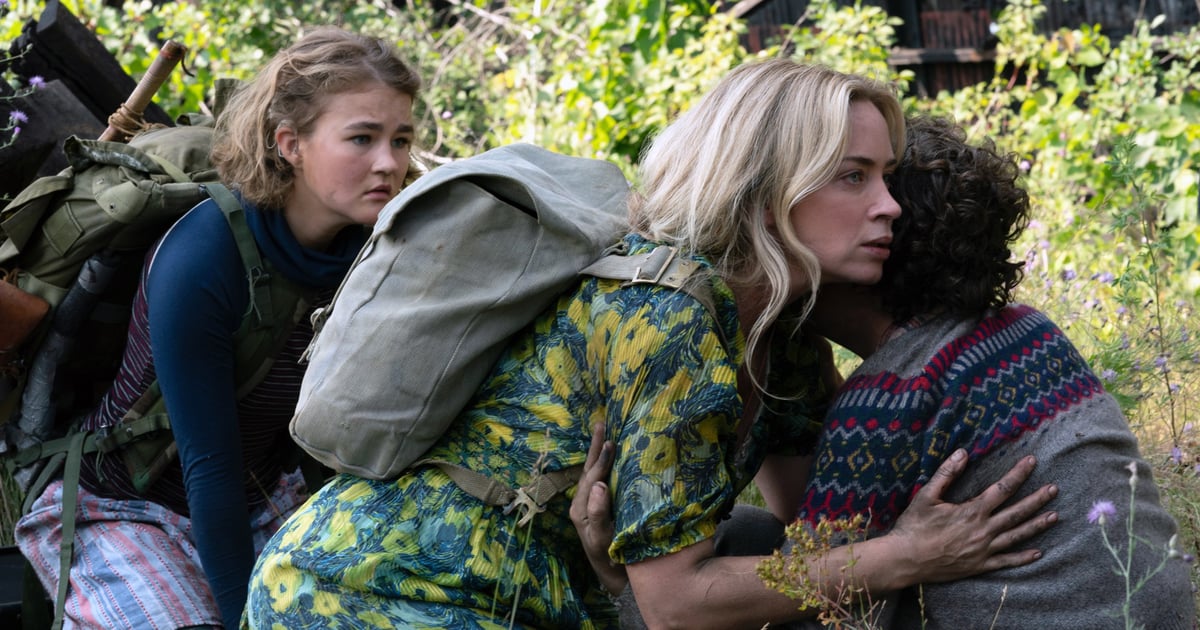 The horror sequel A Quiet Place Part II is one of several movies this summer that are extra-anticipated after being delayed for months during the pandemic. It's set to finally arrive in theaters on May 28, but what about its streaming future? Although it won't be joining some of the summer's other movies with simultaneous streaming and theatrical releases, it will be heading to a streaming platform near you much sooner than movies typically have done before.
A Quiet Place Part II is distributed by Paramount Pictures, so, as you can probably guess, its eventual streaming home will be on Paramount+, the newly rebranded and expanded platform previously known as CBS All Access. In Feb. 2021, Deadline reported Paramount's new streaming plan for some of its top 2021 releases: bringing those big-name titles to Paramount+ 45 days after the initial theatrical release. In the case of A Quiet Place Part II, that will mean Paramount+ subscribers can stream it starting on July 12. Other movies from Paramount that will be part of this experiment include Mission: Impossible 7 and Paw Patrol.
It's a new approach that seems to be attempting a balancing act between creating incentives to still see movies in theaters and creating incentives to subscribe to a streaming service by making top movies available relatively quickly. Paramount is taking a different tactic from some of its competitors in this area. Warner Bros., for instance, will release all its 2021 movies on HBO Max on the same day as their theatrical debuts, while several Disney-produced movies will be available for same-day streaming too (albeit with a surcharge for most of them). It's all part of how the movie industry is slowly reshaping itself to accomodate the slow and gradual return to "normal."
It remains to be seen if these streaming deals will stay in place once the pandemic is firmly in the rearview mirror, but for now, we'll embrace the extra options for movies like A Quiet Place Part II and many more!