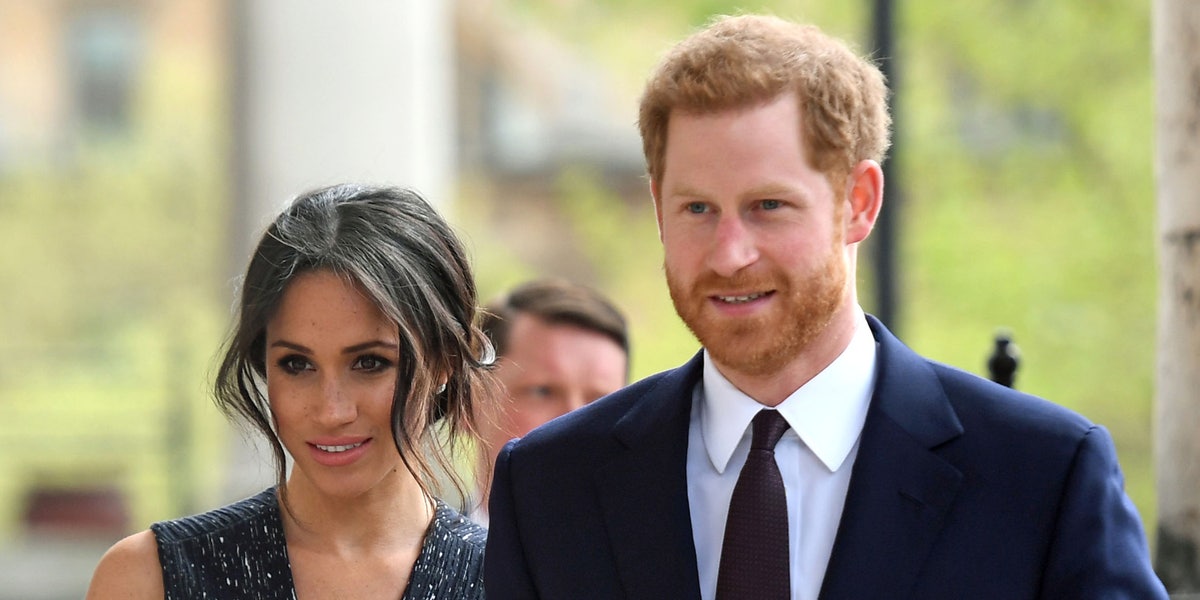 Update, May 17, 2021:
Prince Harry is now publicly discussing his mental health issues, which—no surprise here—has a lot to do with the royal family. In an interview with the Armchair Expert podcast, Harry discussed his relationship with Prince Charles and said a "cycle" of "genetic pain and suffering" was passed down him. So naturally, Charles is furious and wants Harry to give up his prince title once and for all.
A Daily Mail source (via TMZ) says "The Duke of Sussex has now spent a significant amount of time emphasizing that he's [Harry's] no different to anyone else and attacking the institution which he says caused him so much pain. There is a growing feeling that if you dislike the institution that much, you shouldn't have the titles."
The source also says that "People are appalled that he could do this to the Queen when the Duke of Edinburgh is barely in his grave." So um…yeah, things are still p messy in the royal fam.
Original Story, March 8, 2021:
Meghan Markle and Prince Harry just gave an explosive interview with Oprah, where truly no subject was off the table. And now, the Times of London (via Page Six) is out here reporting that courtiers are considering stripping Meghan and Harry of their duke and duchess titles.
"I don't think that after this interview, anything is off the table, to be honest," a source said, adding that revoking Meghan and Harry's titles would be "a big step" but that's literally how "cheesed off" the Queen is.
However, another source close to Her Majesty said a title change is "not up for debate," although there will definitely be palace discussions about the interview. Ahead of the tell-all, one insider said, "The response will depend very much on if they go after the Institution or the people. They added, "If they go after the people, the people will come out swinging. The Institution can take the blows; the people cannot. The Institution is not at war; the Sussexes are at war."
The Sussexes did mention several members of the royal family by name: Harry and Meghan both talked about their close relationship with the Queen, but Harry also spoke candidly about being let down by his father (who stopped taking his calls) and having "space" from his brother. The royals don't appear to have stayed up late to watch the interview in the United Kingdom and are being briefed by their team this morning. As of now, they haven't issued a response to the tell-all, and it remains to be seen if they'll stick by their usual motto of "never complain, never explain."
---
You love all the deets on the royals. So do we. Let's overanalyze them together. ✔️
---
This content is created and maintained by a third party, and imported onto this page to help users provide their email addresses. You may be able to find more information about this and similar content at piano.io