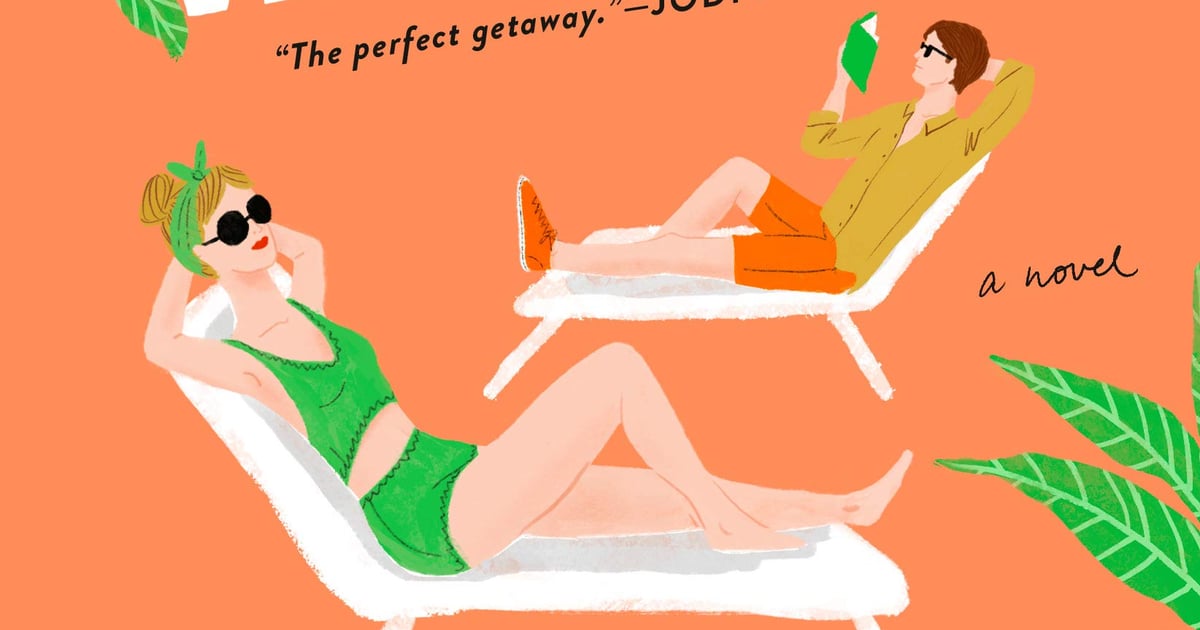 After falling in love with Emily Henry's Beach Read last summer, I couldn't slam the button fast enough to select her newest book, People We Meet on Vacation, as my Book of the Month Club April pick. And while the two books tell completely different stories — Beach Read has an enemies-to-lovers plot, while People We Meet on Vacation is a friends-to-lovers story — I loved them equally.
People We Meet on Vacation introduces us to Poppy and Alex, who couldn't be more different, a fact the former discovers the first time they meet freshman year of college. However, they are randomly from the same small town in Ohio, and after the pair carpool back from school to said small town together, they realize that maybe they're more alike than they originally thought. A decade-long best friendship forms, with week-long trips every summer, just the two of them. That is, until two years ago, when a trip to Croatia ruined everything and caused them to stop talking completely.
In present day, Poppy is able to articulate that the last time she was truly happy was on her vacations with Alex, so she decides the pair should take one more trip together: a week in Palm Springs that will be capped off with Alex's brother's wedding. Told from Poppy's perspective, People We Meet on Vacation takes us back and forth between the duo's present-day trip to Palm Springs and the trips of their past, confronting the complex tangle of emotions they feel for each other along the way.
Standout Quote
"So I just keep holding on to him and tell myself that, for now, I should enjoy this moment. I'm on vacation. Vacations always end. It's the very fact that it's finite that makes traveling special. You could move to any one of those destinations you loved in small doses, and it wouldn't be the spellbinding, life-altering seven days you spent there as a guest, letting a place into your heart fully, letting it change you. The song ends. The dance ends."
Mindset
Get in your favorite-vacation mindset, whether that be poolside with a cold drink in your hand or cupping a warm mug in the mountains — either way, get super comfy and ready to devour this one.
Where You Should Read It
On the beach, at a resort, in your living room wishing you were on a getaway. Read it anywhere you'd like, but consider throwing on your favorite vacation shirt to fully get in the spirit of things.
Read This If You Like . . .
The friends-to-lovers trope, if you're a fan of When Harry Met Sally, if you loved Emily Henry's writing in Beach Read, or if you are simply desperate to travel and need to live through jet-setting book characters.
POPSUGAR Reading Challenge Prompt(s)
This novel can check off more than one 2021 POPSUGAR Reading Challenge prompt; just pick the one that fits best for you.
A book that's published in 2021
A book set in multiple countries
A book set somewhere you'd like to visit in 2021 (Palm Springs; San Francisco; New Orleans; Sanibel Island, FL; Vancouver Island, British Columbia; Nashville; Vail, CO; Dubrovnik, Croatia; Tuscany, Italy)
A book you think your best friend would like
How Long It Takes to Read
At 361 pages, this book took me about four days to get through between reading a bit after work and before bed each day. It's an easy read, one that you could likely devour during a couple of long sittings.
Give This Book to . . .
Your travel-buddy friend, the friend you're secretly in love with (👀), or your friend who loves easy, breezy, romantic, and funny beach reads.
The Sweet Spot Summary
People We Meet on Vacation ($16) is a friends-to-lovers story about Poppy and Alex, who have gone on a week-long vacation every summer since they became friends — that is, until two years ago, when things on their annual trip got a little weird. The two haven't talked since, but Poppy texts Alex to convince him to go on one last getaway together with the ulterior motive of building their friendship back up . . . and maybe, finally, addressing her deeper feelings for him.
Emoji Rating
✈️ + 🌴 + 💑