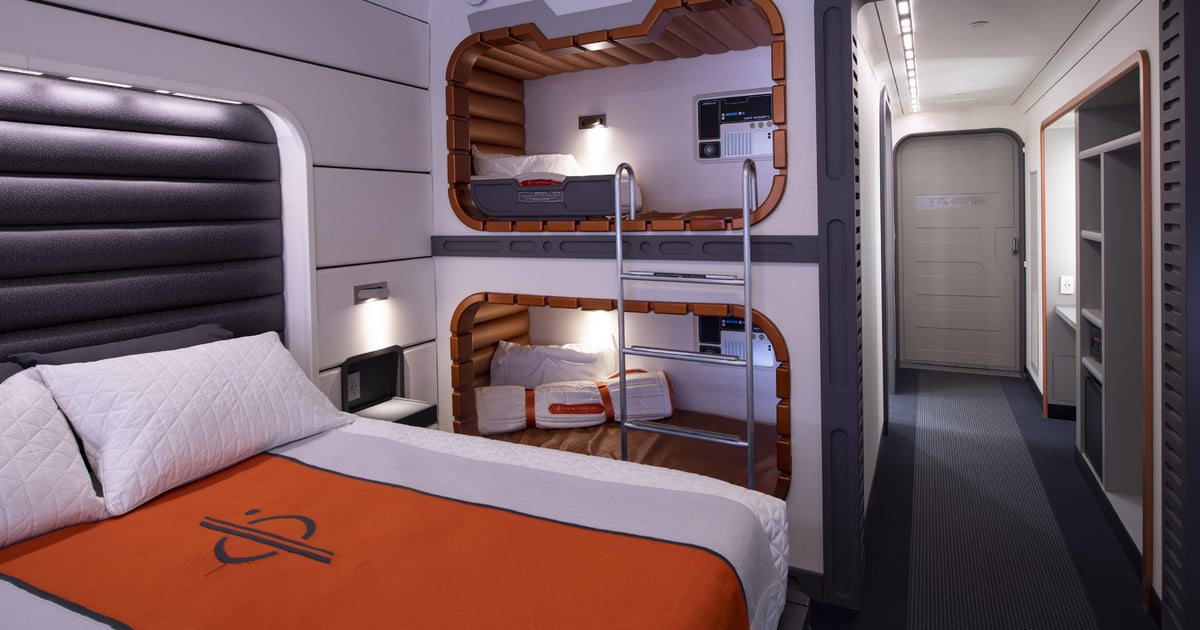 Before you blast off to Walt Disney World to stay in its Star Wars: Galactic Starcruiser hotel when it opens in 2022, there's a little something you should know first: you're not allowed to leave after check-in.
Yup, the Disney Star Wars Hotel is an immersive three-day, two-night experience that involves operating a spaceship, going to battle, and much more. The hotel is anything but a vacation — in fact, you're even given a space communicator that resembles a cell phone for "resistance meetings." Similar to an escape room, you have to stay until the experience is complete (you'll be in space, after all), so prepare for a fun (and perhaps exhausting) 60 hours. The good news is that the hotel has a lounge called the "Silver C" where you can sip on strong adult beverages from around the world and play a few rounds of Sabaac to unwind.
While reservations for the hotel have yet to open, prices are rumored to be around $1,400 per person for the whole stay. Until then, save up some money and get ready for a journey of a lifetime in a galaxy far far away.