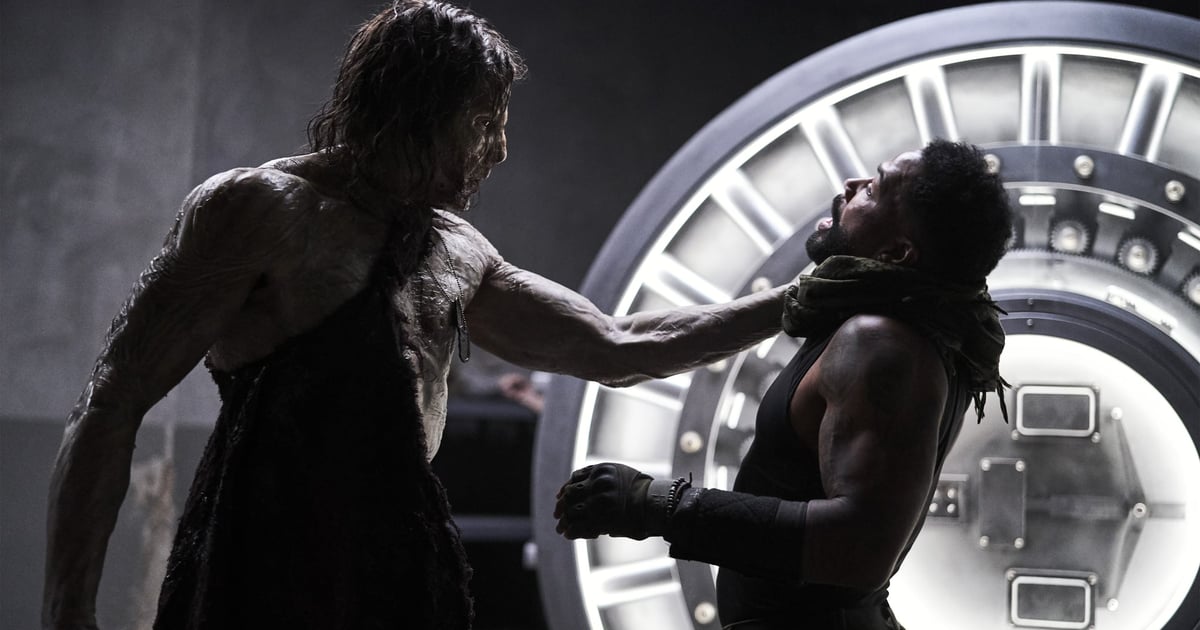 Zack Snyder's Army of the Dead isn't your average zombie movie. The zombies that reside in Snyder's apocalyptic Las Vegas are fast-paced, intelligent, and organized, presenting a lethal threat of the utmost degree. There's a bonkers Elvis Presley impersonator and an undead tiger, and the whole flesh-eating bunch is led by zombie king Zeus (played by Rich Cetrone) and zombie alpha Queen (played by Athena Perample). These zombies have some semblance of human intelligence and are hell-bent on keeping other species from invading their community. Much like animals and humans, they have a social hierarchy among their kind, with the leaders communicating with their kingdom in sentient ways. To bring these alpha roles to life, Snyder appointed seasoned stunt professionals.
The menacing queen who engages in some badass fight sequences — in high heels, no less — is portrayed by the actress, stunt performer, and dancer Athena Perample. The 29-year-old actress has played the stunt double for many characters in TV shows and movies like Countdown, WandaVision, Euphoria, Glee, American Horror Story, and more. In addition to that, she's a dancer and fitness model who's worked with several renowned brands such as Pizza Hut, Nike, MAC, and Sketchers. She's an ardent advocate for children's education and has worked for the nonprofit True Connection to make a change. You can follow her on Instagram @athenaperample to get more insight into all the fun behind the scenes for her work!
The King is played by stunt man, actor, and fight choreographer Richard Cetrone. He and Snyder have multiple professional collaborations, and he's has some prominent movie credits under his belt, including but not limited to Batman V Superman: Dawn of Justice, Justice League, Man of Steel, Thor, Underworld: Awakening, Solo: A Star Wars Story, 300: Rise of an Empire, and The Cabin in the Woods. The 50-year-old actor even earned a Screen Actors Guild award for outstanding action performance by a stunt ensemble in a motion picture for his work in Wonder Woman. You can follow his journey of breathing life into the tremendous actions on his Instagram @stunt_batman.