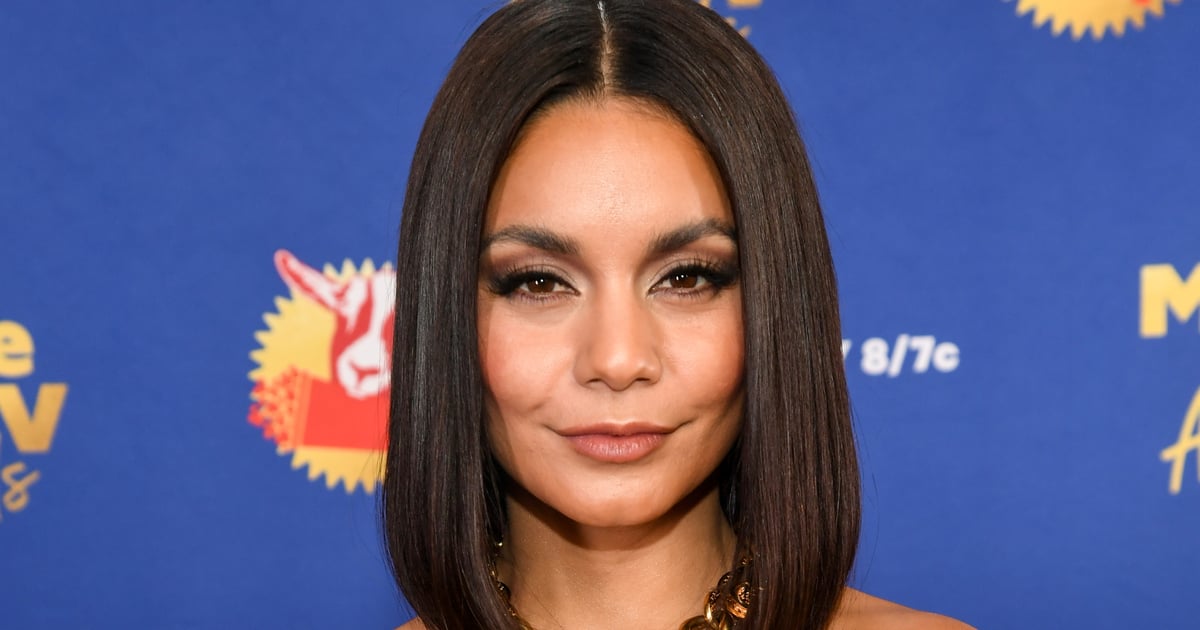 It may come as a surprise to you — because it was a major surprise to us — but Vanessa Hudgens doesn't have that many tattoos. At least, not compared to her pals Selena Gomez (who has a total of 12 known tattoos) and Ashley Benson (who has somewhere around 16 known tattoos). But recently, Hudgens has been adding onto her collection of ink at a rapid pace.
As far as free-spirited stars go, Hudgens definitely reigns supreme, and her tattoos match that vibe. She's the queen of tiny, delicate artwork. In addition to the sunflower on her side-boob and angel on her other, she's gotten a phrase in script on her shoulder, the number "22" on the side of her wrist, a couple of finger tattoos, and even a tiny design in her ear. Hudgens also has half of the om symbol across both of her hands — part on one pinky finger and part on the other — so that when she puts her hands together in a meditating position, it forms the whole ॐ symbol. The ink is a bit hard to see, not just because of how small it is; the artwork is from 2011 when she got tatted with long-time bestie Ashley Tisdale.
Hudgens's most noticeable tattoo happens to be her first: a colorful butterfly on the left side of her neck. The actress got it in 2011 at New York City parlor Bang Bang Tattoo.
Ahead, get a closer look at Hudgens's nine tattoos.