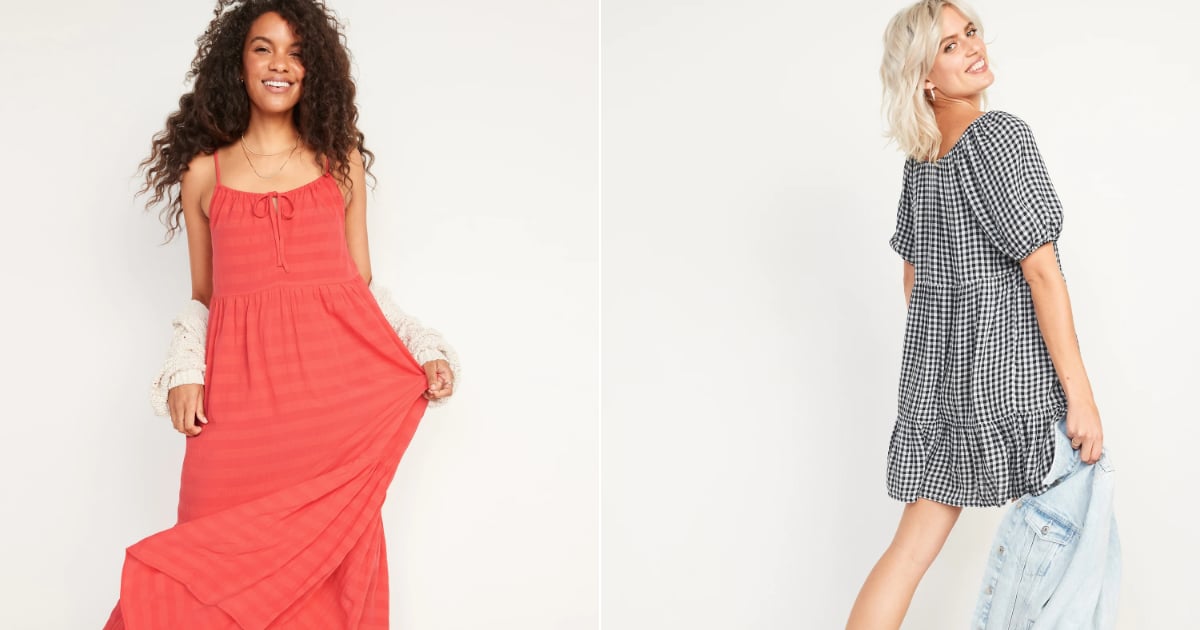 Picture yourself lounging in the sun, sandals strapped up your ankles and a flowy dress spilling out around you on the chair. Even though it's hot, the lightweight outfit is letting the breeze through, and no part of it is uncomfortably sticking to your skin, either.
If that sounds like the summer you want to have, Old Navy has plenty of options to turn that into reality. It's got loose cotton sheaths to dress up or down and plenty of swing dresses to twirl the days — and nights — away.
We're ready to prove this isn't just a daydream, so set your rompers and shorts aside for now, and read on to find our top picks for comfy dresses from Old Navy.